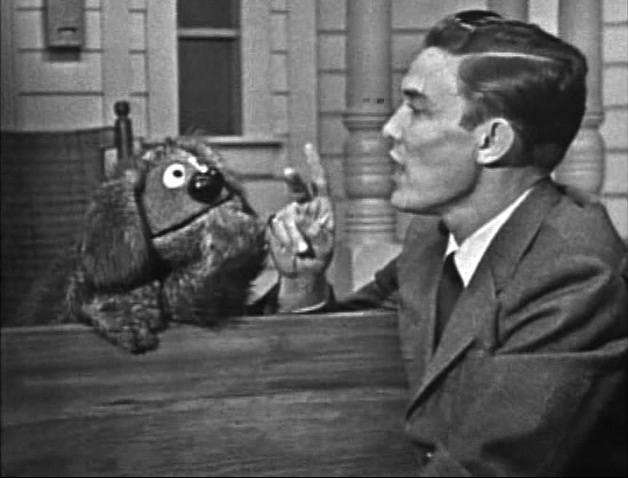 Last week I was fortunate enough to attend a series of films showcasing the life and career of Jim Henson.  Compiled by Muppet writer Craig Shemin and his wife, Muppeteer Stephanie D'Abruzzo, the packages highlighted Jim's earliest works on Sam and Friends, all the way until his performance on The Arsenio Hall Show, 6 days before he passed.
I attended 8 seperate events, and out of those, 6 featured clips of Rowlf on The Jimmy Dean Show.  Jimmy was a country singer (later he became the Bill Gates of the sausage world) and in 1963 he began his own variety show on ABC.  The show's producer suggested that there needed to be a comedic character for Jimmy to banter with.  Jimmy had seen some coffee commercials while in Washington D.C (Wilkins Coffee), which featured some hilarious puppet characters.  They contacted the puppeteer, Jim Henson, and he was bought on to join the cast.  Rowlf had been used for commercials over the years, and Jim decided that he would make a great character for Jimmy to interact with.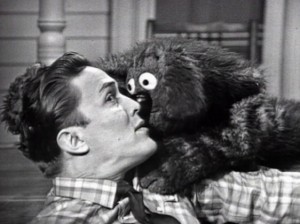 As a Muppet fan I was aware of Rowlf's appearances on the show, but I had never taken the time to watch any of them.  I'm glad I did though, because it was a real treat.  Jimmy and Rowlf (and Jim) had a rapport that still rivals that of many variety TV duos. They could bounce off of each other with tremendous ease, improvising and genuinely enjoying each others company.  Rowlf could make Jimmy laugh with an adlibbed line, showcasing Jim's quick wit.  What was amazing watching these clips is that it never ever seemed like Jimmy was talking to a puppet.  He believed in Rowlf with absolute child like wonder.  It was a warm, loving friendship, and the audiences felt it too, with Rowlf becoming a national celebrity.  At one point he was receiving just as much, if not more, fan mail each week as Jimmy.
Below are just a couple of clips.  If you have a spare 20 minutes, take the time to watch them.