Kieran Moore – 
For those of you that don't know I'm currently selecting the subjects for these charts at random by drawing names out of a hat (actually it's a CD case as I don't have a hat at my desk!) When I picked Grover's name a few days ago my heart rose and then instantly sank. You see, Grover is probably my favorite Sesame Street character, so I was happy that I was going to get to feature this fine fuzzy fellow. However, I also felt the enormous pressure of getting this right. Not only do I have to do justice to my own personal favorite, Grover is probably the most requested chart subject ever so this could be considered the one everyone's been waiting for. Grover has been around for a very long time and has been a constant presence on Sesame Street. He's even released his own albums and singles so there's a wealth of brilliant material to sort through. How can I be sure I haven't missed something?
I'm sure some people would question the idea of starting this article in a way that makes it sound like I might fail to deliver, but if there's one thing that Grover has taught me it's that I can do anything with a little self belief. In the words of my favorite monster – "I am not afraid… I am special… I have feet… Zanahoria…"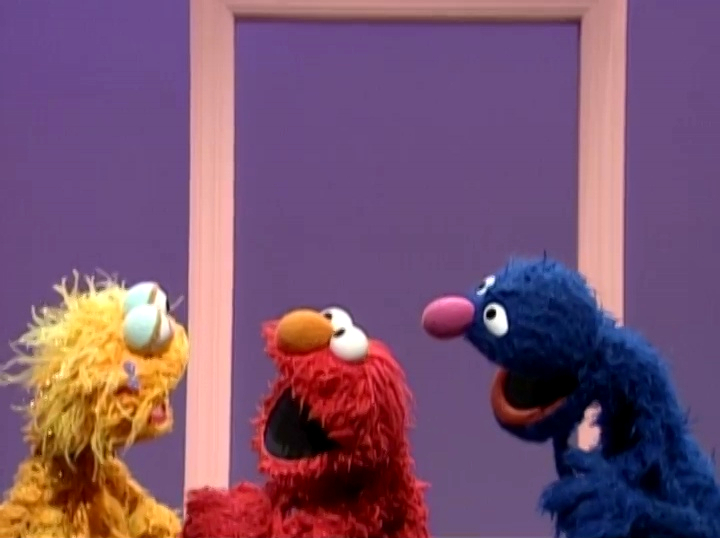 10 – You and You and Me – Sesame Street – Grover, Zoe and Elmo
I am really pleased this number made the cut. Not just because it's a cute song with a good educational message, but also because this was written by Jeff Moss on the day he died. With a slew of Sesame Street classics including "Rubber Duckie", "I Love Trash" and the superb "I Don't Want to Live on the Moon" this man is a legend. He won 15 Emmy's, wrote songs for 4 Grammy-winning albums and was even Oscar nominated for his work on "The Muppets Take Manhattan". My favorite Jeff Moss song is "Saying Goodbye" and I quoted its lyrics in my sister's eulogy. Being able to feature his last ever song here gives me the chance to properly thank him for providing me with the words I needed at a time when words weren't enough. Thank you Jeff.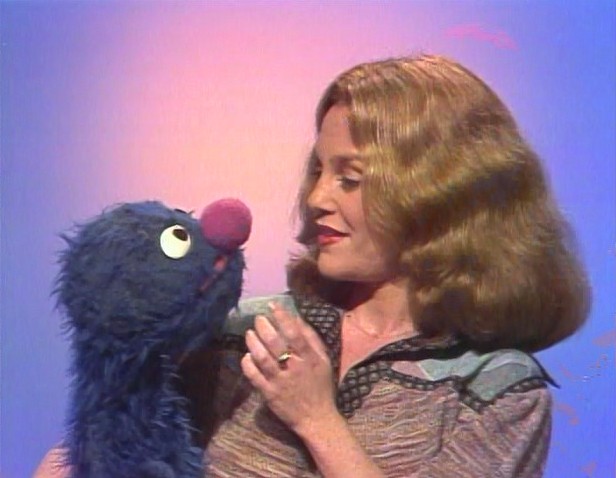 9 – Sing After Me – Sesame Street – Grover and Madeline Kahn
Grover and Madeline have such great chemistry in this number. I don't know how much is improvised, but I suspect not much and yet their reactions to each other's singing are perfect. It's funny and spontaneous and a joy to behold. One thing that's perhaps slightly less joyous to look at is the opening shot of Grover on Madeline's lap. I don't know, but it just looks odd to me. I think the fact that she won't leave his feet alone doesn't help. I love the format of this song and the way the tune resolves itself at the end of each chorus. I must admit that it makes me think of the way Freddie Mercury used to do something very similar with his live audiences. Who knew Grover was so rock 'n' roll?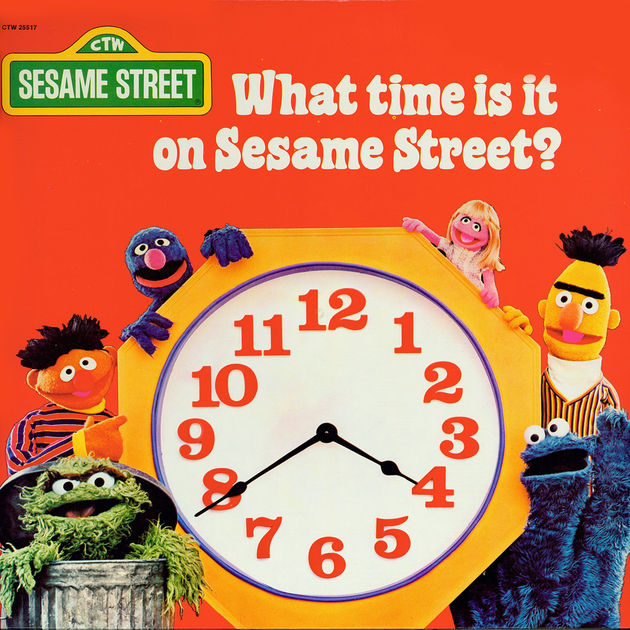 8 – I'm Gonna Build The Biggest House You've Ever Seen – What Time Is It On Sesame Street? – Grover
I'll be honest and say that this is a song I hadn't heard until I was researching this chart and I also have to admit that at the end of the first verse my initial reaction was that it was a cute song, but not especially outstanding so I started to read up on the next song on my list. About 30 seconds later I found myself swaying and bobbing up and down just completely lost in the music. Its gentle melody and rat-a-tat beat sucked me in and when we got to the "roses are red" section I knew this song was going straight in the "favorites" column. I love that part the most as it just adds some extra razzamatazz. I don't know why, but I see Grover as a very razzamatazz character anyway so this is perfect for him. This song plays like a Sesame Street sketch and it's very easy to visualize Grover singing and building with panache!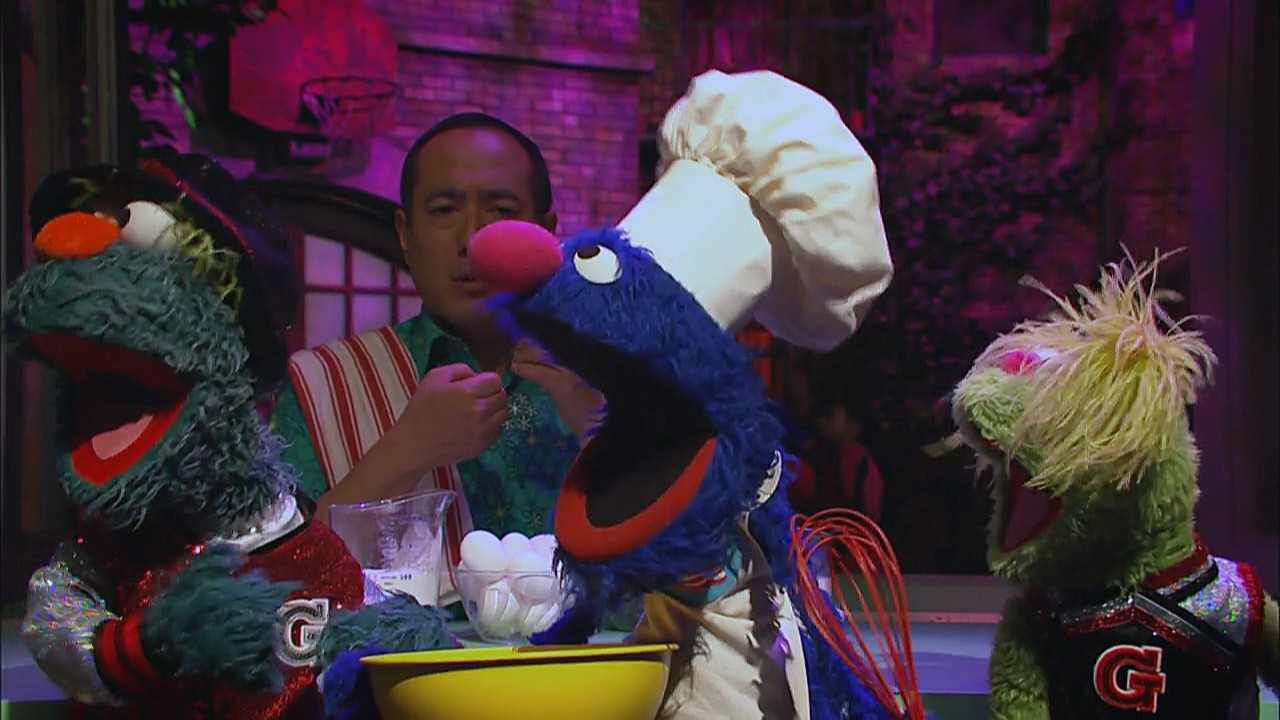 7 – Grover Can Do It All – Sesame Street – Grover and Monster Singers
I mentioned in my introduction that one of Grover's defining characteristics is his self belief and nowhere is it more evident than here in this up-tempo number. The title says it all really. Grover is a character that on the face of it can seem quite unsure of himself and in need of the love of others. It could even be argued that Super Grover is an alter ego designed to counter that need. It's fun to speculate on these things and neat that the characters are created in a way that allows it. While I certainly think that Grover's personality has an element of needing the approval of others I also don't know if I can think of a Muppet that believes in himself quite as much. Perhaps it's because he's surrounded by supportive people? Grover is often compared to Miss Piggy (although it should really be the other way around) and aside from sharing performers and vocal stylings they seem to have a lot in common personality-wise too.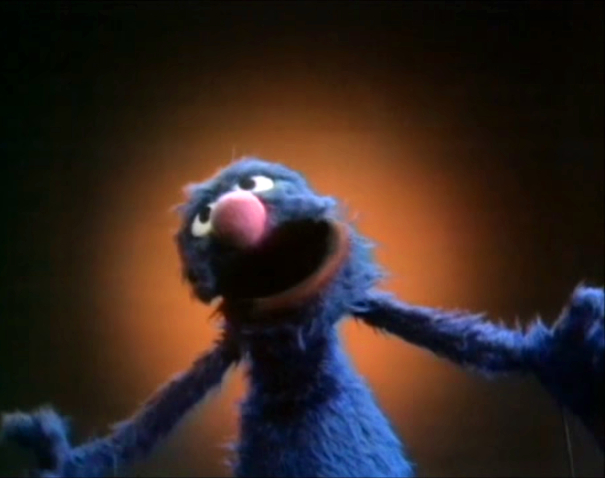 6 – What Do I Do When I'm Alone? – Sesame Street – Grover
I guess this song touches on a lot of what was discussed in the write up for the previous song. We learn that Grover is happy by himself and can think of all sorts of fun things to do, but that sometimes he does want companionship and someone to share with. This is another Jeff Moss song and I think it's just beautiful. Julie Andrews covered this song for her special "Julie on Sesame Street" and it's just spellbinding (find it on YouTube). It's such a captivating moment and that's thanks not just down to Julie's incredible talents, but also the brilliance of the song. One last word on this – is anyone else being reminded of the score to "The Dark Crystal" or is it just me?
5 – I Am Blue – Grover Sings the Blues – Grover
Something I've noticed Grover does a lot is sing about himself. Of the songs that were long listed for this chart 20 of them feature some reference to Grover in the title. Grover is a monster that is definitely in touch with his feelings! I just love this jazz/blues number that instantly makes me think of "Rhapsody in Blue" by George Gershwin. This song has a cool, laid-back vibe that slightly belies the more morose lyrics. I can picture Grover singing this at closing time in a smoky gin joint accompanied by the pianist of the jazz band that's just played. The floor is being mopped and chairs stacked on tables as the bartender surveys the scene – completely ignoring the whiskey tumbler he's been drying for so long that it's almost worn straight through. At the end of the song Grover, without uttering another word, nods at his accompanist and walks out into the cold night air. Under the neon light of the bar's bright blue sign he can be seen pulling the collar of his coat tighter around his neck and he disappears from sight – never to be seen again…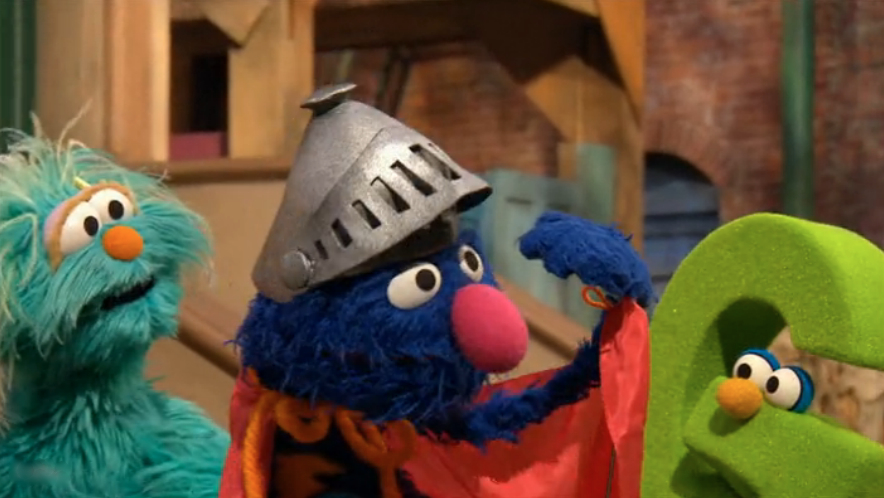 4 – Super Grover With A G – Sesame Street – Grover with Elmo & Rosita
I haven't yet written about Grover's performers because there's been so much else to comment on, but now is the perfect time to do so. Although portrayed for almost 30 years (and occasionally after) by the amazing Frank Oz, Grover's actually being played brilliantly here by Eric Jacobson. Eric has had the unenviable task of taking on the roles of some of Frank's most iconic characters including Bert, Fozzie, Animal and Miss Piggy. He's currently doing some of his best work on "The Muppets" (check listings for details) giving Fozzie one of his most prominent roles in years and adding nuanced layers to the character of Miss Piggy. Something that hasn't been done since Frank became her sole performer almost 40 years ago. Eric is a puppet master (and not in the creepy way) and his work with Grover is incredible as this song demonstrates.
3 – Tu Me Gustas – Let a Frown Be Your Umbrella – Grover and Oscar the Grouch
Having written about Grover's current performer I really must take this opportunity to mention Frank Oz in greater detail. Frank is quoted as saying "Grover came about organically. I worked on Cookie Monster, I worked on Bert. Grover just kind of happened. I guess that's why I like him." and I think that is also why so many others do too. He's a fully rounded character with an organic feel. Using Cookie Monster and Bert as examples it's easy to see that in the early days of Sesame Street they were particular character types created to give the writers particular things to do with them. What Frank (and of course the show's creative team) did with Grover is create from scratch a monster that can be a child's mentor and best friend, an exasperated waiter, a super hero or just one of the chorus. He's versatile and we love him for it. Grover's voice is wonderful. Frank's ability to break his vocals and almost arpeggio individual word's is phenomenal. As is this song.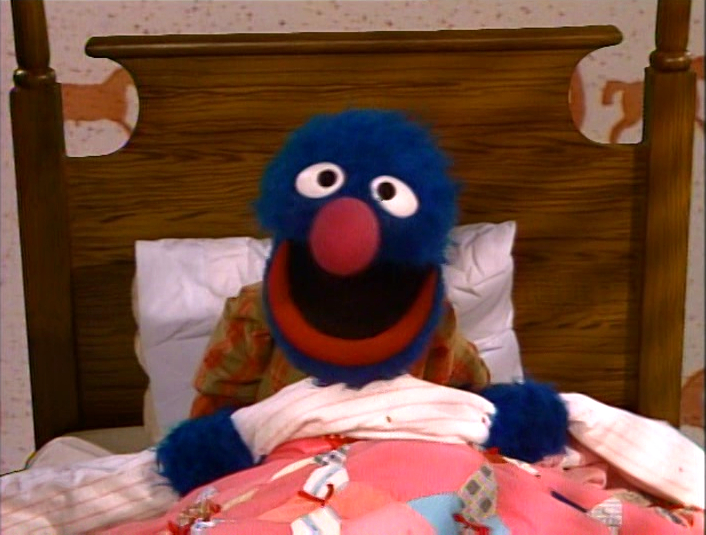 2 – Monster In The Mirror – Sesame Street – Grover
I think "The Monster at the End of This Book" is probably the reason I like Grover so much. I'm not sure if I ever owned a copy or just borrowed it, but I do know I love it. I mention the book here because this song feels like its spiritual brother and was clearly inspired by it. Both the book and song are so simple yet so clever that they are surely the work of geniuses. I also like this song musically. It feels like a mix of "The Monster Mash" and "People Are Strange", both of which are fun yet slightly subversive, and there's a slight hint of 80's Billy Joel that I'm picking up as well. It's a combination that I'm finding irresistible and I can't stop humming it. This is another one to add to my fantasy Muppet songs cover album. I think it could have an extra twist when sung by a human (me). It gets full marks for the use of "Wubba, Wubba, Wubba" as well!
1 – I Need A Word – Sesame Street – Grover and Dave Matthews
This song is sheer perfection. It speaks to my soul and is a thing of exquisite beauty. It's very rare that a song touches me in the same way as this does. The last Muppet song I wrote about that gave me the same feeling was "Shadow's Lullaby" from "Bear in the Big Blue House" and that topped my recent chart of number one songs, putting it in the top three songs I've ever listed. As regular readers will know I love a banjo. It's a much maligned instrument, but I don't know of another that can make me feel such emotion. I blame Kermit. (Hearing that handful of banjo notes in 2011's "The Muppets" when we see Kermit's cobwebbed jacket can still make me well up even now.) When you add in the theme of the song and Eric Jacobson's heart-wrenching performance as Grover it's easy to see why this songs gets to me. It just floors me every time. I want to say more, but I'm left speechless. I guess I need a word.
And that's just it. I do need a word. When I started this article I needed 2000 of them and I was worried that the enormity of the situation would mean that I wouldn't find them. Somehow I've done it and now I just hope that the words I chose were right. But I still do need a word to explain how I feel about Grover. To quote someone much wiser than me "There's not a word yet, for old friends you've just met." And maybe that's the problem. Grover is an old friend and yet I get to meet him anew all the time. I guess it's true – there just isn't a word for that.
One word (or technically two) that I can use now is "thank you". Thank you to Frank and Eric and everyone who helped Grover come into being. And thank you also to Grover. I've learnt a valuable lesson from you about believing in myself and knowing that I can do anything I set my mind to. This chart is proof of that. Thank You.