In Who's That?? we aim to educate the masses on some of the exceptionally talented, but perhaps lesser known, Muppet performers.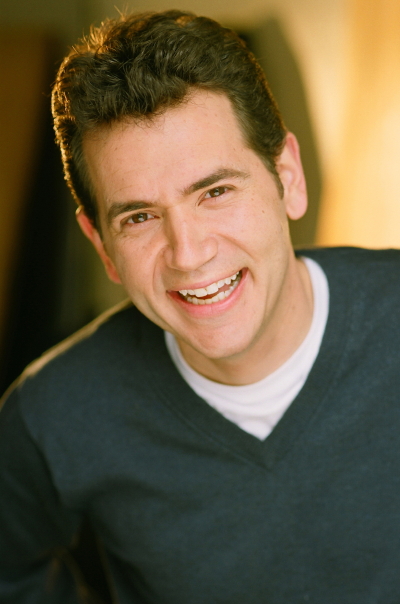 If you've seen Puppet Up, there's a good chance you've seen Victor Yerrid showcase his amazing skills.  As a talented puppeteer and improviser, Victor has proven to be a vital part of the Muppets/Henson family, and a vital part of American puppetry.
Victor began as an intern for the Jim Henson Company, later working at The Muppet Workshop in New York for a time.  He was a shipping coordinator on Muppets From Space, and began puppeteering on shows like Bear in the Big Blue House and Family Fued, and he took part in MuppetFest.
Victor is perhaps best known to Muppet fans as the puppeteer of Waldorf in the series Statler and Waldorf: From The Balcony.  Alongside pal Drew Massey, Victor shot over 20 episodes, taking over from regular performer Dave Goelz.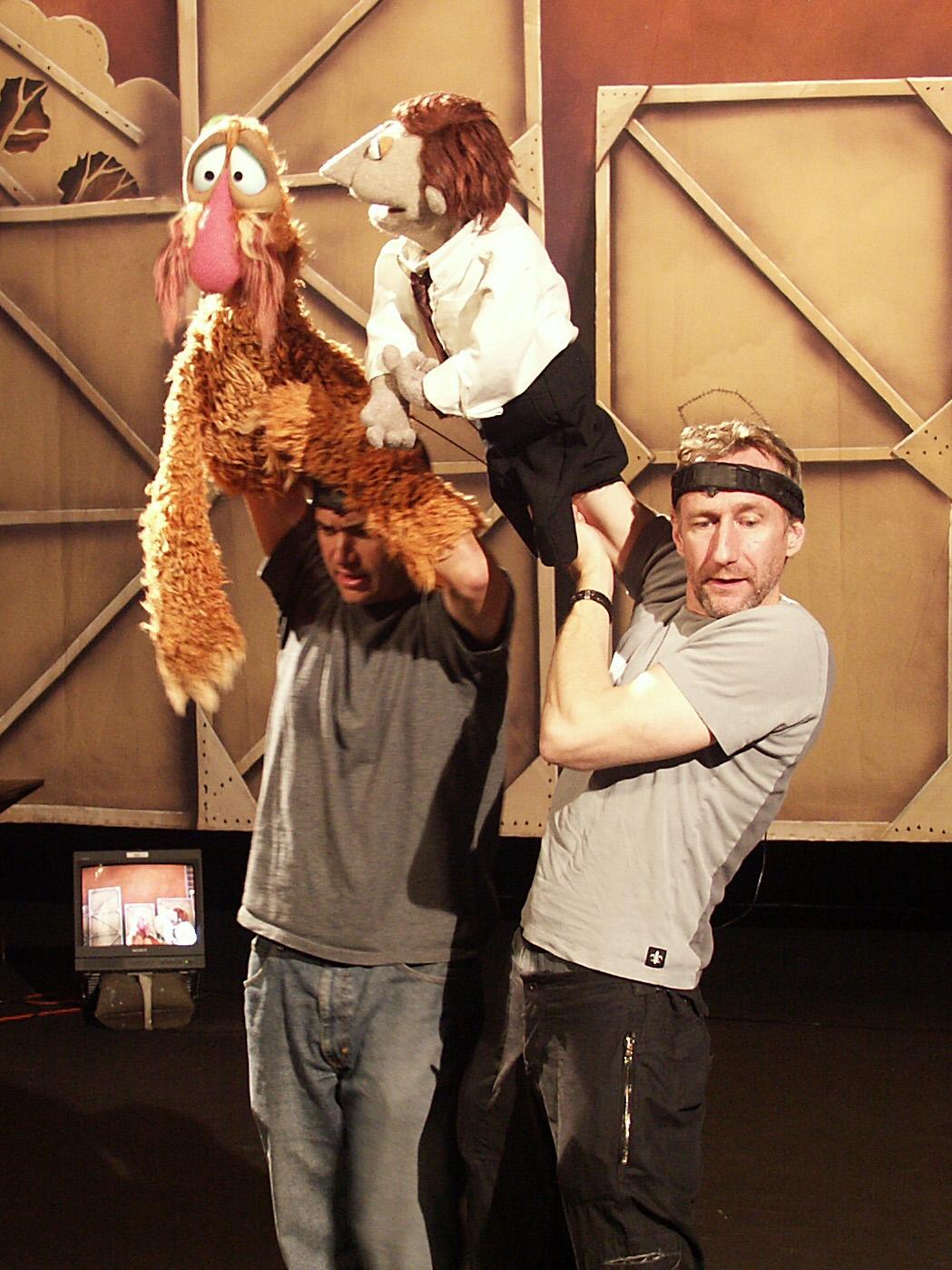 Victor was involved in the original troupe of Puppet Up, an improvised puppet stage show created by Brian Henson.  Playing an array of characters – from an armadillo to a hotdog – Victor toured internationally with the show, and occasionally still joins in on the fun.
You may have seen Victor make appearances in Jim Henson's Creature Shop Challenge.  He was able to showcase his amazing improvisational skills in several screen tests, including one with actor Donald Faison.
Victor performs Squacky the duck on Pajanimals, and both Mort and Gerald on Sid the Science Kid.
Outside of his Muppet/Henson work, Victor could be seen on the Fox series Greg the Bunny, playing the dim witted turtle Tardy.  He's done voice over work on The Simpsons, Family Guy and Robot Chicken.
He has his own YouTube channel where he posts hilarious puppet videos, like Yoda reacting to the Star Wars trailer, and features his puppet character Lucas interviewing celebrities like Robert Paulson and Maurice LaMarche.  I highly recommend watching these, as they're bound to have you laughing.  You'll also learn a lot about the Disney fairies in his interview with Jeff Lewis.
You can visit his official site here.