Michael Wermuth Jnr – We're back, class! Last year, I did a lesson on the recurring sketches from The Muppet Show, earlier this year I did a follow-up article on recurring segments from Sesame Street, and a few months ago I did a lecture on the few recurring sketches from MuppeTelevision. Well now we take a look at the recurring sketches from Muppets Tonight.
Bay of Pigs Watch
The first recurring sketch to appear on the show, seen in four episodes, ""Bay of Pigs Watch" is a parody of Baywatch (aka that dirty show that replaced The Jim Henson Hour on NBC's schedule…), featuring David Hogsohog as Champ Schwimmer, Spamela Hamderson as Spamela, and Andy and Randy Pig as Donnie and Art C. Shell. Miss Piggy appeared as herself in the first installment, and Dr. Julius Strangepork appeared in another. These segments often found Champ Schwimmer training his life guard assistant, Spamela, by finding excuses to make out with her, while also falling victim to the stupidity of Donnie and Art.
Great Moments in Elvis History
Featured in three episodes, "Great Moments in Elvis History" stars three Muppet charicatures of Elvis Presley as they re-enact such historical moments as the signing of the Decalration of Independence, often with Elvis songs and jokes thrown in. Each segment ended with a sneak peek at the next show, though the full sketches weren't made.
Tales from the Vet
Featured in six episodes, "Tales from the Vet" is hosted by Dr. Phil van Neuter and his assistant, Mulch, as they present such scary stories as "Taylor, the Turkey Who Loved Thanksgiving" and "Percy, the Pig Who Loved Ham", while occasionally also doing special editions, such as the time they revived Arsenio Hall from the dead. One time, Mulch mistakenly played "Christmas Party '93", in which Dr. van Neuter makes a fool of himself after drinking too much egg nog.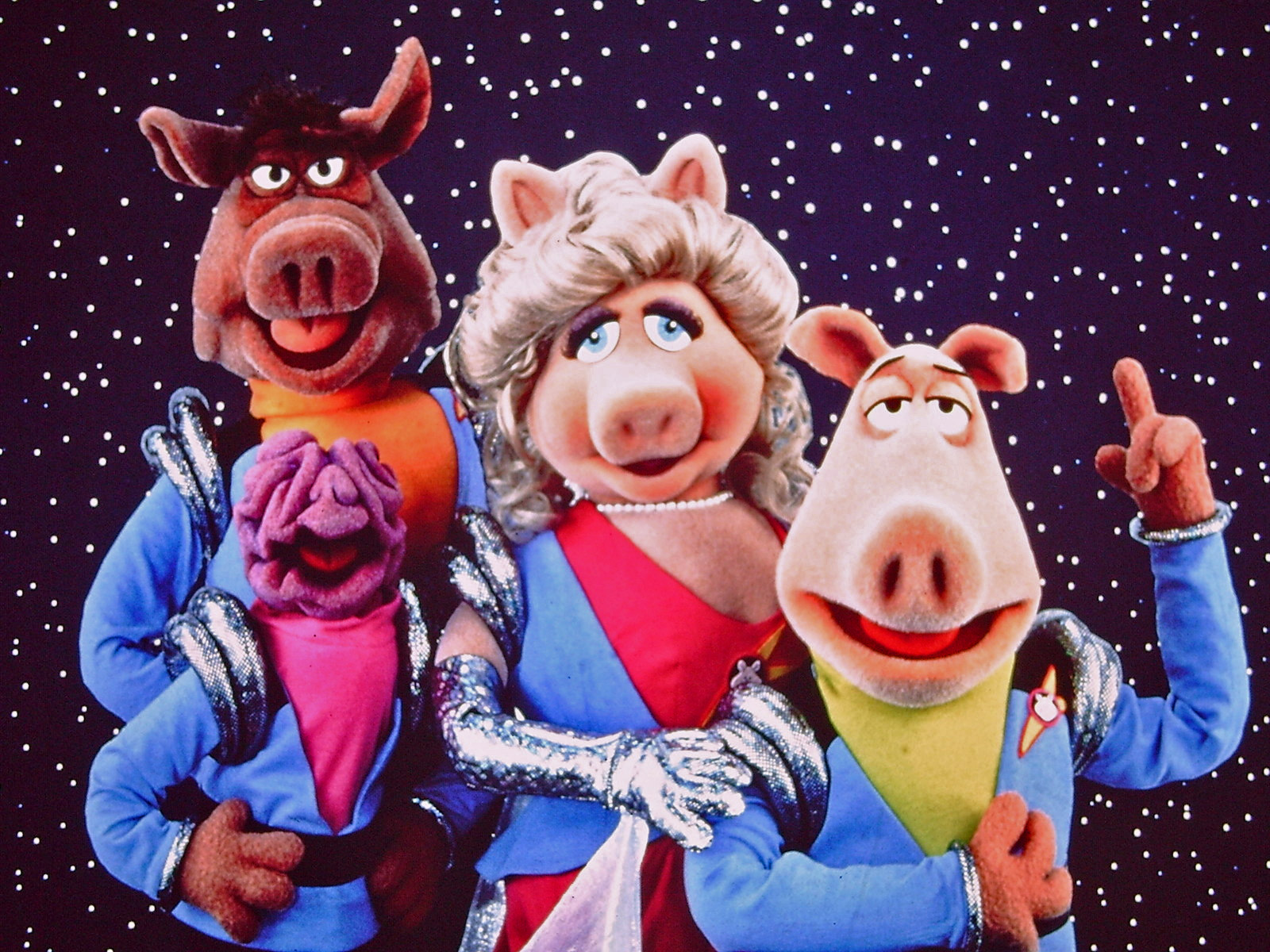 Pigs in Space: Deep Dish Nine: The Next Generation of Pigs in Space
An update to Pigs in Space, seen in three episodes, these adventures retained Miss Piggy from the original sketch, while she was joined by a stupider crew, including Captain Pighead (pronounced pee-zhay), Snorty, and the non-pig, brain-headed Craniac. This crew has had such issues as battling bubbles caused by Bill the Bubble Guy and facing Princess Vendela (the males surrendered, Piggy didn't).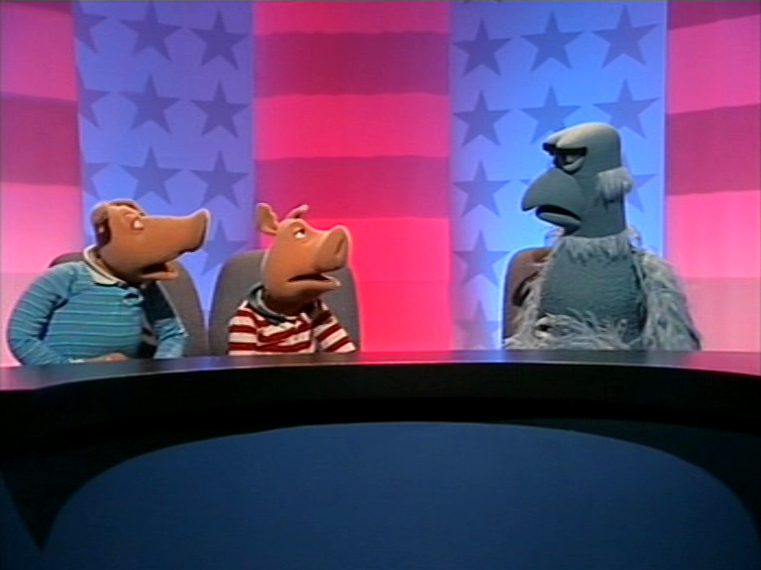 The Eagles Nest
Sam the Eagle hosted this series, seen in five episodes, where he always had the unfortunate luck of having to have Andy and Randy Pig as his guests. Topics have included taxes, noise pollution, and a lack of heroes. Andy and Randy have often mangled up Sam's topics.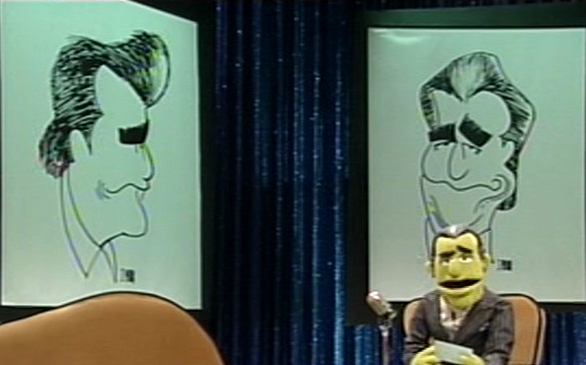 The Johnny Fiama Show
Johnny Fiama hosted this talk show, seen in two episodes. Tony Bennett was a featured guest in one episode, where they tried to sing "Let's Call the Whole Thing Off", and in the other, Johnny had Sal go out of the studio to make insulting remarks to a man who ended up being a professional wrestler.
Thor, God of Thunder
Seen in two episodes, "Thor, God of Thunder" starred Thor, as he struggled with such tasks as getting a library card and getting his drivers license.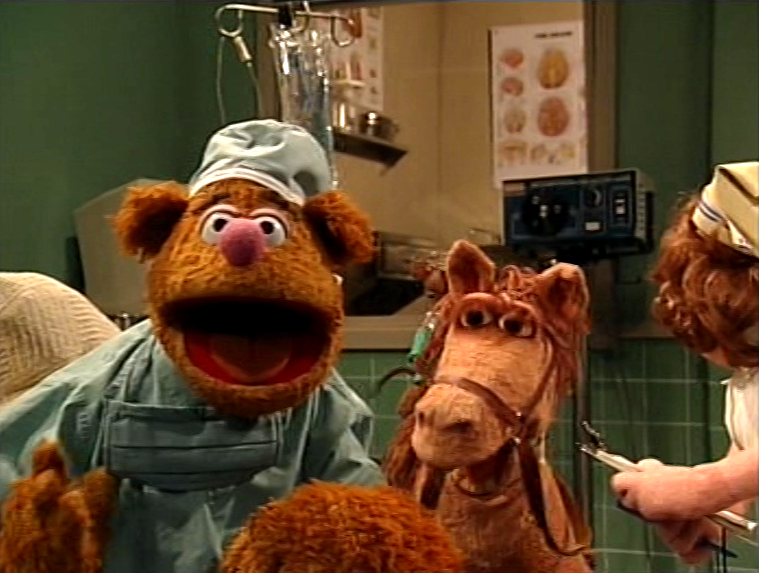 E-I-E-I-O-R
Seen in two episodes, "E-I-E-I-O-R" was a parody of ER, with Fozzie as a doctor, joined by Dr. Pain and other doctors, as they told bad jokes to their patents, basically an updated "Veterinarian's Hospital".
There are also a few recurring sketches that were not shown in the original US broadcasts, being broadcast in the UK and elsewhere instead. Here they are.
At the Bar
Seen in six episodes, "At the Bar" featured Polly Lobster and Clueless Morgan running a bar and serving their customer Mr. Callahan. The segments were shot from Callahan's perspective, so we never got to see his face, only his hands.
Real World Muppets
Seen in three episodes, with one of them actually appearing in a US broadcast, "Real World Muppets" had Clifford, Rizzo, Bobo, Bill the Bubble Guy, and Darcy living together in a parody of The Real World. They have dealt with such issues as Bobo eating Rizzo's food, Clifford getting very little privacy, and Darcy writing songs that offend her roommates.
Fairyland PD 
Appearing in four episodes, "Fairyland PD" was a detective series in which Clifford and Bobo solve crimes involving fairy tale characters. Crimes have involved such characters as Little Miss Muffett and Humpty Dumpty
The Tubmans of Porksmith/Boarshed Revisited
Appearing in six episodes (four under the original title, two under a new title), these segments focused on a fat rich pig, Howard Tubman (while the intro refers to the worlds fattest family, he's the only one we meet), and his butler, Carter. Many of the segments involved Howard trying to lose weight, with the help of Carter.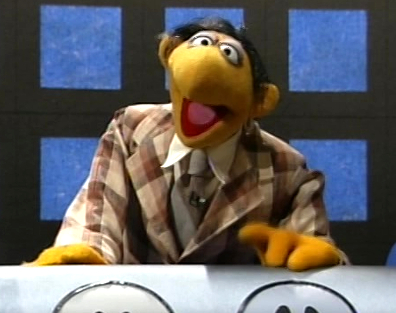 Swift Witts
Appearing in six episodes, "Swift Witts" was a game show hosted by Snookie Bloir, in which contestants have to correctly answer questions, or else a cute animal will get eaten by Big Mean Carl. Comically, the contestants never get the answers right, even when they are ridiculously easy, like when the contestant is constantly told that the answer is cheese (the contestant thought he had to answer a kind of cheese)or when the contestant is asked his name (Snookie incorrectly addressed him as Chester, but his name was actually Lester)