Kieran Moore – Can you believe it? October 24th marks my one year anniversary of writing for The Muppet Mindset! Trust me; I'm as shocked as you are. At the time I was presenting an online radio show that played themed top 10 charts and I'd featured a Jim Henson list to coincide with his birthday. I pitched the idea of writing the list down and turning it into an article to Ryan "whatever happened to him" Dosier and thankfully he liked it. In fact, he liked it enough to give me a regular spot and in the last year I've written about everything from Jim to Wayne & Wanda and had a fabulous time doing it.
To mark this occasion I wanted to do something special and retrospective, but making a list of previous number ones seemed a bit obvious. Instead in a similar manner to when the Queen gives people knighthoods for her birthday, I thought it would be fun to rundown my favorite number two songs from the last year thereby elevating one of them to the ranks of "chart topper". Some incredible songs have been number one in the past so the top song here has a lot to live up to. Let's find out what it is…
10 – Springing – Animal Jam – From my Leslie Carrara-Rudolph chart
This song is perhaps not the best known of the 10 that appear on this list, but I don't care. I hadn't heard this song myself until I researched my chart based on Leslie Carrara-Rudolph, however since I first heard it it's rarely out of my head! The chorus is so catchy – it's a total earworm. I'm a huge fan of Leslie's. Her signature Muppet Abby Cadabby is exactly the sort of character I would usually dismiss as standard kiddie fare, but there's something about her that I find irresistible. I put this solely down to Leslie's incredible performances. Animal Jam is a real hoot and to give the show's performers their dues, they are all brilliant – especially comically. I also have a soft spot for the original chart as it was the first time that I got feedback from someone connected to the subject. Sure, it was to tell me a detail was wrong, but still…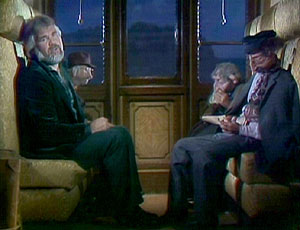 9 – The Gambler – The Muppet Show – From my Muppet Show Guest Stars of 79 chart
If you think it's bad that a song as awesome as this is only number nine then strap in you're in for a bumpy ride. 1979 was an incredible year for guest stars on The Muppet Show. My top five for this chart consisted of Liza Minnelli, Crystal Gayle, John Denver, Kenny Rogers and Harry Belafonte – I'm sure you'll agree that's a pretty impressive roster of iconic Muppet Show moments. This is a great song that shows that the Muppets can do poignant and meaningful as well as madcap and zany. Jerry Nelson (it'll be interesting to see how many times he features) is brilliant here as the titular gambler. It feels like a role he was born to play. The Gambler and the other puppets in this segment have "real human" faces (at least more human than Scooter) and real hands which sets them apart from most Muppets and gives the piece an added air of realism that makes it hit home even harder.
8 – Halfway Down the Stairs – The Muppet Show – From my Jerry Nelson chart
Choosing a number one song for Jerry Nelson would have been a lot harder had he not recorded "When the River Meets the Sea" which is one of my favorite ever songs. However a casualty of that brilliance was this song which just melts my heart whenever I listen to it. It wasn't until relatively recently that I really got the meaning and realized it wasn't just another AA Milne nonsense song. Robin is singing about that part of your life where you're straddling a transition and struggling to see where you fit in. In this case he's talking about age, but it could so easily apply to countless other situations. I know I've felt exactly as he does in the past. Jerry knocks it out of the park here. Not only is this song sung beautifully, it's acted brilliantly too. There's a world of emotion in every word that comes from Robin's lips and it's impossible not to be moved.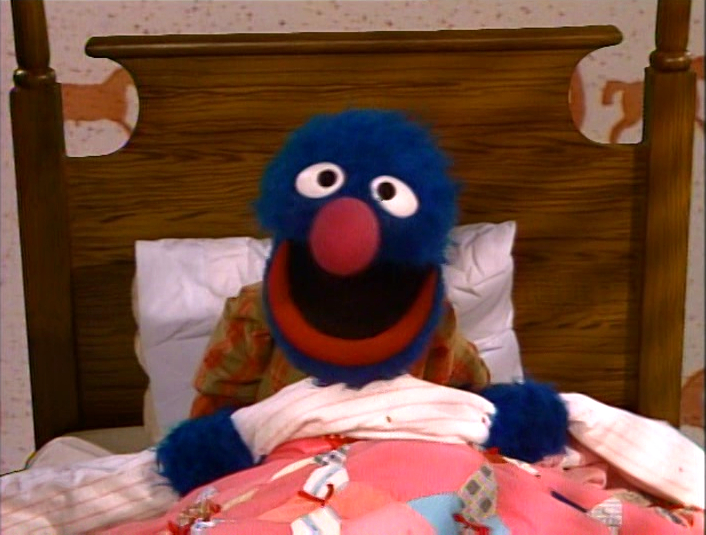 7 – Monster in the Mirror – Sesame Street – From my Grover chart
This is another song that I often seem to find myself humming, particularly in the morning (what does that say about me!) Any song that features the line "Wubba, Wubba, Wubba" deserves a place in my charts so there was no way I could leave this out. Grover is a particular favorite of mine. He's fuzzy and blue and awesome. This song reminds me of "The Monster at the End of this Book" which was one of my favorites growing up. I'd like to think that even then I recognized smart, funny writing (as I writer myself), but I probably just liked the pictures and bold stylized text. This song has a fun doo wop vibe that should keep you dancing all night – assuming you're playing it on repeat that is…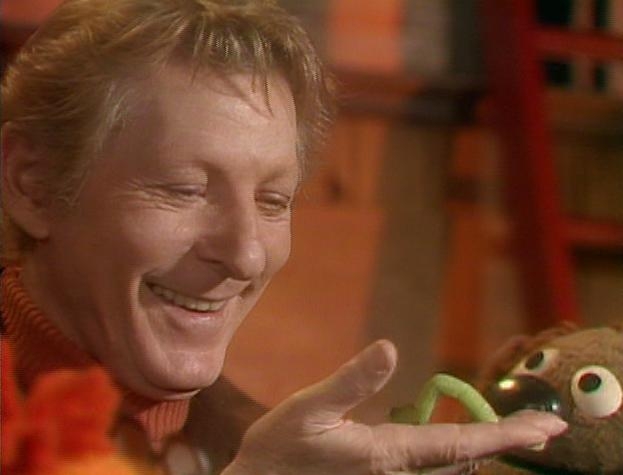 6 – Inchworm – The Muppet Show – From my Muppet Show Guest Stars of 78 chart
This is simply sublime! The harmonies are beautiful. I could happily describe them as "delicious" because I just want to eat them up. We all know the Muppet performers are talented singers, but who knew they had a performance quite as exquisite as this in them? I'm always the first to herald the Muppets as so much more than human cannonball acts and jumping penguins, but even I am floored at how artful this is. This number probably features the Muppet line that I quote most often when Danny asks if the gang can sing close harmony and Scooter replies that they can do a "near miss". As a singer it comes in handy on a regular basis. For the record my other most repeated Muppet quote is "We'll take C!" I learnt this song for my school choir and have loved it ever since. Danny Kaye is an incredible singer and he's clearly having fun with the Muppets. What a great combination!
5 – Sail Away – Fraggle Rock – From my Kathryn Mullen chart
I've made no secret of the fact that I love Fraggle Rock and the fact that I love Mokey best out of all the Fraggles is just one of the reasons that this song has cracked the top five. There's a musician/vocalist called Scott Stutzman who has recorded a version of this song for an EP called "Beneath Your Boots". Two of the other tracks, "Dixie Wailin'" and "Just a Dream Away", have a very obvious connection to life and death and that association has made me look at this track in a new light. The lyrics of the second verse in particular could be interpreted as a metaphor for death and ascension to a higher plane. I'm not saying that that's what was intended when Balsam and Lee wrote the song, but as I say, it could be interpreted that way. This notion gives me a whole new reason to love this song and the brilliance of Fraggle Rock as a whole!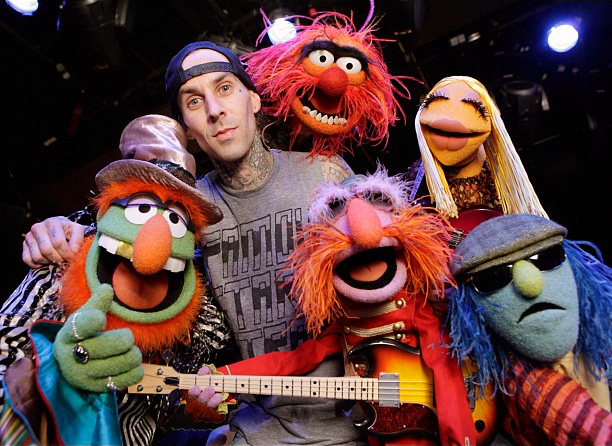 4 – Can You Picture That? – Jimmy Kimmel Live – From my Bill Barretta chart
This is one of my favorite Muppet songs, and most certainly my favorite Dr. Teeth and The Electric Mayhem song. One day this song is destined to be number one, but it was pipped to the post on my Bill Barretta chart by a heartfelt moment between Johnny Fiama and his Mama. I was so pleased to be able to include this live performance version from Jimmy Kimmel's show as up until Bill's chart this song hadn't really been eligible to appear anywhere else and it was breaking my heart. As with all the other songs from "The Muppet Movie" this was written by Paul Williams and Kenny Ascher. I have to give a special shout out to Mr. Williams for the incredible lyrics here. "Fact is there's nothing out there you can't do, Yeah, Even Santa Claus believes in you," is quite possibly the most inspirational song lyric ever. All round every line is clever, funny and has deeper meaning. It's the perfect Electric Mayhem track.
3 – The Devil Went Down to Georgia – The Muppet Show – From my Muppets USA Road Trip chart
I have to say I hope you're all enjoying reading this chart as much as I'm enjoying writing it! Every song is one of my favorites! This takes me right back to my childhood. The lead performers of Jim Henson, Jerry Nelson and Dave Goelz are all brilliant here. I used to love watching this one on the Muppet VHS home release "Muppet Moments" and I'd imagine myself as Johnny. At about the time the video was released I was busy learning the violin at school and I was sure I could best the Devil just as Johnny had done. Actually I was awful, but that didn't stop me. In fact now I think about it maybe this song killed my fiddling career. I was certain I could play as well as Johnny and therefore didn't practice. That meant I was terrible. This in turn means that this song is the reason I can't play the violin! It all makes sense now!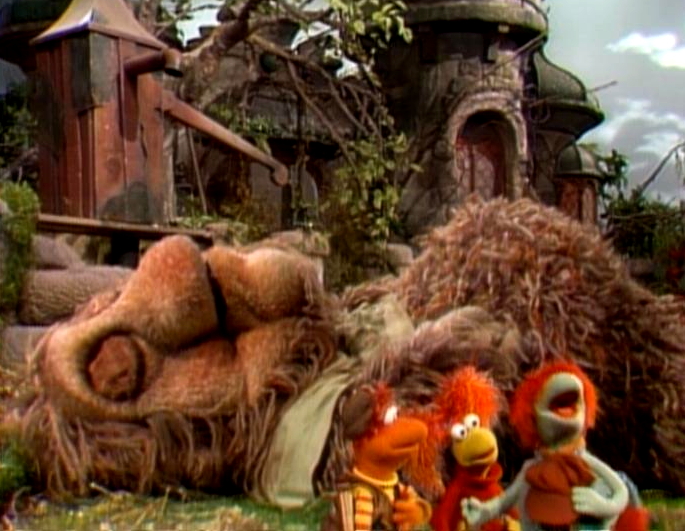 2 – Dixie Wailin' – Fraggle Rock – From my Fraggle Rock Group Songs chart
I can't tell you how much it hurts my heart to make this song number two once again. This is perhaps the cruellest position to be in on any chart I've ever written and I've put a song that means so much to me in just that place. There just aren't the words to describe how I feel about this song. Last month my a cappella group sang this to a crowd of thousands on the main stage at a music festival as our closing song. It goes down incredibly well every time we perform it and people can't believe that something so grown up and sophisticated originated from Fraggle Rock. I've said it before, but this is one of three songs that I want played at my funeral. In fact, I think it might be fun to use my own recording. I've mentioned Jerry and Dave already so I'll give a shout out here to Karen Prell whose simple harmony adds so much and to Richard Hunt who is always excellent as Jr. Gorg. It's just occurred to me that of the main "Fraggle Five" performers Steve Whitmire hasn't appeared on this chart – sorry Steve. And for those of you keeping score Jerry Nelson has appeared in six tracks on this chart. Well done Jerry!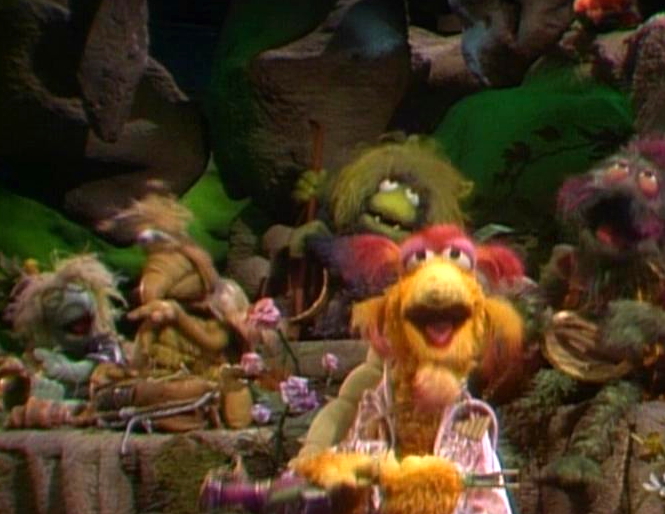 1 – Let Me Be Your Song – Fraggle Rock – From my Jim Henson chart
So here it is – your new number one! In some ways it's especially fitting that this song gets the honor as it was the very first song to be number two! Everything about this song is perfect. From the introduction music that wakes the Fraggles to the very last note there isn't a single thing I would change. Jim is always amazing as Cantus. He was one of his favorite characters to play and as much as I never knew Jim I'd like to think it was because they have an affinity with each other. Part Shaman, part friend they were both a comforting presence that challenged you to be the best you could be. This is another Muppet song I want at my funeral (for the record the third is "I'm Going to Go Back There Someday"). This song feels like my philosophy on life, but I have to ask which came first. Did this song (and show) influence me as a kid or did it just match up? I think Muppet fans have a certain sparkle that attracts them to Jim's creations. We're certainly an awesome bunch of people!
I'd like to take this opportunity to congratulate Let Me Be Your Song on receiving this anniversary accolade and commend the other nine songs for being "The Best of The Rest". Every one of them is a particular favorite that was only beaten originally by something even more phenomenal. Thank you to every single Muppeteer who has appeared in this list (and across the last year's worth of charts) as every single one of you has made this task a joy. Thanks also to Ryan and Jarrod at The Muppet Mindset for giving me an opportunity to write about something I love. I've had a blast and hope you have too. I can't wait to be writing next year's anniversary honors list!